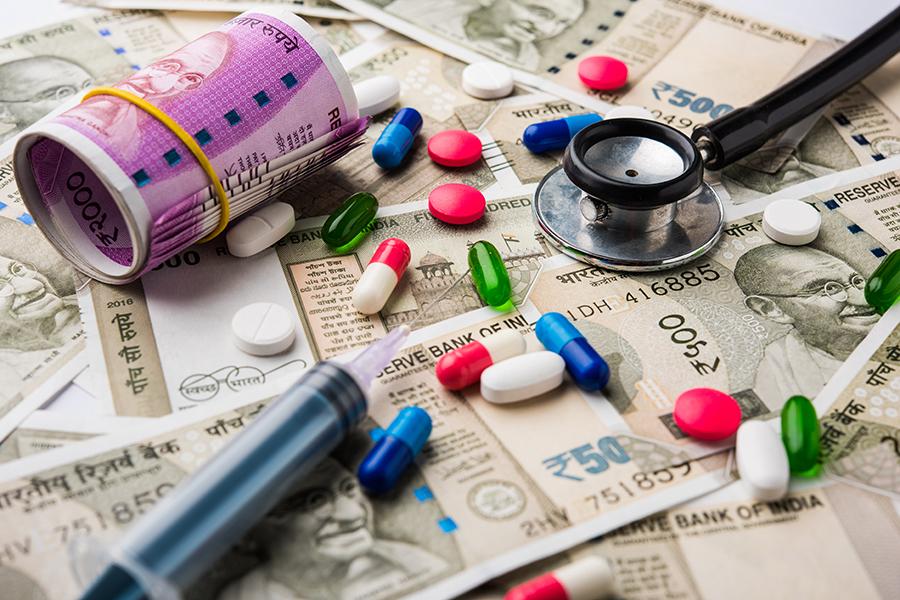 According to the National Family Health Survey (NFHS) conducted in 2015-16, 55 percent of Indian households reported not using government health facilities when sick, and 48.1 percent of such households cited poor quality of care as the reason. Consequently, private healthcare facilities have had to shoulder a disproportionate burden of care, especially in the metros. However, the paradox is that quality of private-sector healthcare is fragmented and erratic due to the lack of standardisation of protocols and the inability of promoters to invest in quality.
The spectrum of quality within private providers is quite varied. Large networks are digitally enabled to monitor clinical excellence parameters and create structures and processes for the JCI (joint commission international)  and NABH certifications. At the other end, there are several nursing homes, which, though registered as hospitals, do not have distinct value proposition in terms of quality, and primarily focus on lower pricing and cater to a different customer segment.
The larger networks have world-class infrastructure, statured clinicians and their outcomes compare favourably with the best across the world. In fact, they have played a crucial role in positioning India as a medical value travel hub, which is expected to be worth $9 billion by 2020.
In the absence of a clear categorisation of hospitals, the 10-bedded clinic, a 50-bed nursing home and a 1,000-bed hospital are all seen through the same prism. The situation gets further exacerbated without specified patient safety standards. There isn't a comprehensive monitoring mechanism that enables patients to compare clinical outcomes. No clinical data is accumulated at a central level; there are broad standard definitions that vary across hospitals and therefore, the ability to learn from best practices is limited.
Consequently, the bedrock of quality healthcare delivery, that is, clinical outcomes and patient experience, remains a nebulous area.
When decision-makers attempt to solve sectoral problems in isolation, the quality gets compromised. Populist measures alone further exacerbate the problem.
With the Indian government's expenditure in healthcare being less than 1.3 percent of gross domestic product (GDP), healthcare systems are severely strained in terms of infrastructure and services. Add to this a paucity of trained healthcare providers and it is not just the delivery of standardised quality, but even the very access to healthcare services that becomes a huge question for a majority of the population.
Recently, the government has indicated a positive interest in making healthcare a national priority, along with accompanying budgetary allocations. This has led to policy and programme announcements such as The National Health Policy, Ayushman Bharat, among others, which intend to address some of the most critical need-gaps in the sector–access and affordability.
Yet, for a sensitive sector like healthcare, which deals with human lives, a purely cost-driven approach completely ignores the necessity of minimal quality standards that must be delivered to all patients. With multiple stakeholders and varying degrees of capabilities, the crux of any implementation should rest on the question of standard accountability from all formats and sizes of healthcare providers, as much as affordability. It is these nuances that need to be accounted for and captured in any programme design.
Solving for the long-term: What will bring about change in India's healthcare sector?
Fundamental structural issues will have to be resolved to arrive at a long-term sustainable solution. Reducing the out-of-pocket burden on patients, creating infrastructure in Tier-2, Tier-3 and rural parts of India, creating a robust primary care network and a sharp and systematic increase in the talent pool, are aspects that will have to be resolved.
In addition, the entire healthcare ecosystem needs to be pivoted on Quality and Accountability standards. For example, a healthcare scheme the size of NHS England has been benchmarked against regulations set by the Care Quality Commission (CQC). The CQC is an independent body that monitors, regulates and rates health and social care services, enabling people to make care choices.
Some structural issues have begun to get addressed with the ambitious Ayushman Bharat programme, so lets focus on the aspect of quality care. The government should consider setting up a National Quality Monitoring Agency that will monitor clinical quality, publish data on clinical outcomes, patient safety and infection rates in various hospitals across the country. Consumers must have access to clinical data from all hospitals in equal measures, in order to transparently access and be able to make informed choices.
Today, when a consumer accesses healthcare services from a hospital, he or she is completely dependent on the advice of a doctor for guidance, with no qualification of to verify that the clinical pathway is correct. In such a scenario, the assurance of standardised care from the hospital, monitored by an independent quality checking agency, would be a welcome relief.
A quality regulatory mechanism will also encourage hospitals to constantly map their own performance on diverse components of patient care, making the establishment of good clinical practices par for the course. At the same time, the practice of rewarding and incentivising hospitals that consistently deliver great standards of care, while appropriately penalising defaulters, will encourage compliance and help build a robust healthcare delivery model.
This will also truly encourage understanding of the components that contribute to cost of high-quality care and the pricing of healthcare services. In fact, along with quality audit measures, it might be very useful to set up a forum to study the true cost of delivering high-quality healthcare in the country. The forum can evolve a mechanism to rationalise pricing of healthcare services and benefit thousands of patients.
There is a definite need to overhaul how the healthcare sector operates. Stringent laws, with the end target of improving clinical outcomes and patient experience are a necessity, as opposed to populist announcements that do not factor in long-term impact. This would mean significant investment from the state, financial and otherwise, to create competitive and world-class healthcare facilities.
The author is a CEO and Managing Director of Max Healthcare.
["source=forbesindia"]